Author: Michele Brannon-Hamilton
ETEC 520 Planning and Managing
ETEC 520 covered the planning and managing of educational technology. In this course, I learned how to make practical decisions regarding technology. This was a memorable course because it was the first one in my MET journey which meant I had to learn the course content and the Vista platform.

At the beginning of this course, we were asked to define elearning. We needed a clear definition and rationale before moving on to planning. Next, we learned the importance of strategic planning and how elearning could be viewed along a continuum. Elements of a good strategic plan should include a clearly defined mission, an environmental scan, a vision of what implementation will look like, institutional objectives, achievement strategies and assessment and monitoring strategies.
We also learned about challenges to implementation such as lack of access and funding limitations. I realized from this course that faculty support is perhaps the most important factor in determining implementation success because without faculty buy-in, the technology would not be used.
Next, we learned how collaboration, consortia and partnerships could help overcome some of these challenges because institutions could share resources. Also, we could increase funding by reallocating funds or increasing student fees.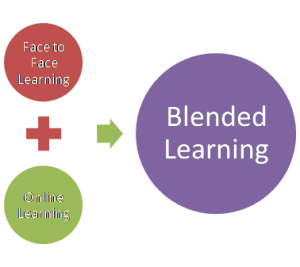 Finally, we discussed blended learning and schools without boundaries with the hope of overcoming boundaries of cost, time and place. We also learned the difference between working alone in a bottom up approach and working down from the top.
The first assignment was an essay called Professor for a Day which included developing a 5 year plan to incorporate technology into a classroom. I found this assignment very enlightening, perhaps because I had left the field of literacy after encountering frustration with ministry roadblocks regarding technology. My first assignment allowed me the freedom to present my ideas and when they were well received, it gave me the confidence to continue with my ideas.
However, I encountered an unexpected challenge with the first assignment because I sent in the wrong attachment and I thought my MET journey was over before it began. However, I emailed the correct assignment immediately after making my mistake and thankfully it was accepted. I realized then that the professors understood new students might make technological mistakes.
The second assignment was a group project called A College without Boundaries for Langara College. Our group created a plan to implement technology into the college. The topic was interesting but being in a group long distance was a new challenge. I learned how to use Google Docs and collaborate long distance with several students.  Another interesting aspect of this assignment was rating our group members for participation. I enjoyed working with my classmates and felt uncomfortable rating them; however, I realized to give everyone full marks would undermine the efforts of those who put extra into the project. It was my first lesson in collaboration and assessment.
The group project was also useful because we shared information about different universities and colleges that I use in future job searches. Also, I learned the research skills I would needed to investigate educational institutions.
Also new to me was the element of asynchronous discussion. I was grateful for the instructor's guidelines outlining the expected postings each week. At first, I tried to answer everything but soon realized quality was more important than quantity. One of the guidelines emphasized that we needed to post things that would advance the discussion. Also, we were presented with reflective questions to keep us thinking.
The third assignment was an essay called Civil Servant for a Day. The task was to implement technology into a province. I developed a plan suggesting Ontario would be a better province by increasing funding and joining a consortium. This assignment was the biggest challenge because the topic seemed so overwhelming. I had to describe Ontario's educational issues, current policies and the changes I would recommend to improve the situation regarding elearning.
Overall, this course gave me the knowledge and confidence to implement technology and elearning into a classroom, an institution and a province. I used many of these strategies to justify papers in my other courses and I was grateful that this was my experience in the MET program.
Artifacts